Step into a world where enchantment meets elegance as we explore a collection of middle names destined to complement the mesmerizing allure of Renesmee. Whether you seek poetic grace or celestial charm, this blog unravels a tapestry of exquisite middle name options, unlocking the true magic of Renesmee's name. Let us embark on a journey of discovery and craft a name combination that will leave an indelible mark on hearts and minds.
Meaning and Origin of Renesmee
The name Renesmee is a relatively modern and unique name with fictional origins. It gained popularity through the character Renesmee Cullen in Stephenie Meyer's "Twilight" series. Renesmee is a combination of the names Renée (French for "reborn") and Esme (meaning "beloved" in Old French). The name was created by the author specifically for the character and does not have a traditional meaning or origin outside of the fictional world.
You might also like:
Best Middle Names for Renesmee
Renesmee Aurora – Dawn; enchanting and radiant
Renesmee Adelaide – Noble and kind
Renesmee Amara – Eternal beauty
Renesmee Arabella – Beautiful and graceful
Renesmee Athena – Wise and courageous
Renesmee Amethyst – Calm and spiritual
Renesmee Avalon – Mythical island of apples
Renesmee Azure – Bright blue color
Renesmee Beatrice – Bringer of happiness and blessings
Renesmee Brielle – God is my strength
Renesmee Bianca – White; pure and innocent
Renesmee Bethany – House of figs; sweet and nurturing
Renesmee Bellatrix – Female warrior; star
Renesmee Bryony – To sprout; wildflower
Renesmee Bronwyn – Fair and blessed
Renesmee Bridget – Strength and exalted one
Renesmee Celeste – Heavenly; divine beauty
Renesmee Coraline – Beautiful sea maiden
Renesmee Cassandra – Prophetess; one who shines upon men
Renesmee Clementine – Merciful and gentle
Renesmee Calliope – Beautiful voice
Renesmee Cosette – Little thing of beauty
Renesmee Corinna – Maiden
Renesmee Cassidy – Clever and curly-haired
Renesmee Delphine – Dolphin; free-spirited and intelligent
Renesmee Diana – Divine; goddess of the moon and hunting
Renesmee Dahlia – Elegant flower; elegance and dignity
Renesmee Daphne – Laurel tree; victory and transformation
Renesmee Delilah – Delicate and seductive beauty
Renesmee Danica – Morning star; morning light
Renesmee Devora – Bee; industrious and diligent
Renesmee Desiree – Desired; longing and passion
Renesmee Evangeline – Bearer of good news; messenger of hope
Renesmee Elara – Bright; sparkling star
Renesmee Elowen – Elm tree; enchanting and graceful
Renesmee Emilia – Rival; industrious and ambitious
Renesmee Estelle – Star; radiant and ethereal
Renesmee Elara – Shining light; beautiful and celestial
Renesmee Eden – Paradise; bliss and serenity
Renesmee Eliana – God has answered; divine light
Renesmee Fiona – Fair; white and pure
Renesmee Felicity – Happiness and good fortune
Renesmee Freya – Norse goddess of love and beauty
Renesmee Florence – Flourishing and prosperous
Renesmee Flora – Flower; symbol of beauty and growth
Renesmee Faye – Fairy-like; enchanting and magical
Renesmee Farrah – Beautiful and pleasant
Renesmee Fallon – Leader; noble and courageous
Renesmee Genevieve – Woman of the people; kind-hearted and noble
Renesmee Gabrielle – God is my strength; heavenly and graceful
Renesmee Gemma – Precious stone; radiant and cherished
Renesmee Giselle – Pledge; elegant and enchanting
Renesmee Gwendolyn – White ring; fair and blessed
Renesmee Guinevere – White phantom; legendary beauty and strength
Renesmee Georgia – Farmer; grounded and nurturing
Renesmee Grace – Divine favor; elegance and poise
Renesmee Harper – Harp player; artistic and soulful
Renesmee Hazel – Hazelnut tree; wise and perceptive
Renesmee Harmony – Agreement and balance; soothing and melodious
Renesmee Helena – Bright and shining; radiant beauty
Renesmee Hope – Optimism and trust; inspiration and aspiration
Renesmee Hadley – Heather meadow; spirited and independent
Renesmee Honor – Integrity and respect; noble and honorable
Renesmee Hermione – Messenger; wise and intellectual
Renesmee Isabella – Devoted to God; beautiful and enchanting
Renesmee Ivy – Climbing vine; evergreen and resilient
Renesmee Imogen – Innocent maiden; pure and authentic
Renesmee Indigo – Deep blue color; intuitive and spiritual
Renesmee Isla – Island; tranquil and serene
Renesmee Inara – Shining light; luminous and radiant
Renesmee Ilaria – Cheerful and joyful; laughter and happiness
Renesmee Iris – Rainbow; vibrant and colorful
Renesmee Juliette – Youthful; passionate and romantic
Renesmee Josephine – God will add; gracious and kind-hearted
Renesmee Jessamine – Jasmine flower; sweet and delicate
Renesmee Juniper – Evergreen shrub; lively and resilient
Renesmee Jocelyn – Joyous; cheerful and lively
Renesmee Jasmine – Fragrant flower; grace and elegance
Renesmee Jane – Gift from God; simplicity and timeless beauty
Renesmee Jovienne – Youthful and radiant; full of joy and energy
Renesmee Katherine – Pure; timeless and sophisticated
Renesmee Kiera – Dark-haired; graceful and alluring
Renesmee Kendall – Royal valley; noble and strong
Renesmee Kalliope – Beautiful voice; inspiring and enchanting
Renesmee Keira – Little dark-haired one; elegant and captivating
Renesmee Kismet – Fate; serendipitous and destined
Renesmee Kamilla – Perfection; flawless and graceful
Renesmee Kimber – Ruler; confident and determined
Renesmee Lillian – Lily flower; purity and beauty
Renesmee Lenore – Light; radiant and captivating
Renesmee Lucia – Light; illumination and clarity
Renesmee Lorelei – Alluring enchantress; captivating and mesmerizing
Renesmee Lilith – Night monster; independent and fierce
Renesmee Laurel – Victory; honor and achievement
Renesmee Leona – Lioness; strength and courage
Renesmee Lyric – Poetic expression; melodic and soulful
Renesmee Madeline – Tower; elegant and sophisticated
Renesmee Miranda – Admirable; beautiful and charismatic
Renesmee Maeve – Intoxicating; mystical and enchanting
Renesmee Magnolia – Dignity and beauty; noble and graceful
Renesmee Marigold – Golden flower; vibrant and radiant
Renesmee Mirabelle – Wonderful; charming and delightful
Renesmee Melody – Musical harmony; sweet and melodious
Renesmee Marcella – Brave; strong and determined
Renesmee Natalia – Christmas Day; birth of joy and hope
Renesmee Nova – New; bright and extraordinary
Renesmee Noelle – Christmas; festive and joyful
Renesmee Nicolette – Victorious; triumphant and graceful
Renesmee Nadia – Hope; gentle and optimistic
Renesmee Nerissa – Sea nymph; enchanting and mysterious
Renesmee Niamh – Radiant; bright and beautiful
Renesmee Naomi – Pleasantness; grace and charm
Renesmee Ophelia – Help; delicate and ethereal
Renesmee Odette – Wealthy; elegant and graceful
Renesmee Octavia – Eighth; strong and independent
Renesmee Olivia – Olive tree; peace and beauty
Renesmee Oriana – Golden; radiant and luminous
Renesmee Orla – Golden princess; majestic and regal
Renesmee Oona – Lamb; gentle and nurturing
Renesmee Odessa – Wrathful; powerful and determined
Renesmee Penelope – Weaver; resourceful and wise
Renesmee Primrose – First rose; delicate and vibrant
Renesmee Pandora – All-gifted; curiosity and adventure
Renesmee Paloma – Dove; peace and serenity
Renesmee Phoebe – Bright; radiant and joyful
Renesmee Portia – Offering; dignified and noble
Renesmee Patience – Endurance; calm and composed
Renesmee Quinn – Wise; intelligent and spirited
Renesmee Quiana – Silky; graceful and elegant
Renesmee Queenie – Queen; regal and confident
Renesmee Quintessa – Fifth; unique and enchanting
Renesmee Questa – Journey; adventurous and curious
Renesmee Quinlan – Strong; resilient and determined
Renesmee Quetzal – Sacred bird; vibrant and colorful
Renesmee Quillan – Cub; playful and lively
Renesmee Rosalie – Beautiful rose; graceful and alluring
Renesmee Rowan – Little redhead; strong and resilient
Renesmee Raven – Dark bird; mysterious and intelligent
Renesmee Ruby – Precious gemstone; passion and vitality
Renesmee Ramona – Wise protector; courageous and steadfast
Renesmee Rhiannon – Divine queen; enchanting and powerful
Renesmee Raina – Queen; noble and majestic
Renesmee Rosalind – Gentle horse; lovely and graceful
Renesmee Seraphina – Burning ones; angelic and radiant
Renesmee Selene – Moon goddess; ethereal and mystical
Renesmee Sophia – Wisdom; elegant and intelligent
Renesmee Sienna – Orange-red color; vibrant and artistic
Renesmee Serenity – Peaceful tranquility; calm and serene
Renesmee Sabrina – From the River Severn; enchanting and magical
Renesmee Saskia – Protector of mankind; strong and resilient
Renesmee Serenade – Musical performance; melodic and graceful
Renesmee Tatiana – Fairy queen; graceful and enchanting
Renesmee Thea – Goddess; divine and radiant
Renesmee Tabitha – Gazelle; graceful and agile
Renesmee Thalia – Blooming; joyful and festive
Renesmee Tallulah – Leaping water; free-spirited and energetic
Renesmee Temperance – Self-control; balanced and composed
Renesmee Tamsin – Twin; lively and sociable
Renesmee Trinity – Threefold; unity and spiritual wholeness
Renesmee Una – One; unique and singular
Renesmee Ursula – Little she-bear; strong and independent
Renesmee Ulyssa – Noble; wise and dignified
Renesmee Uriel – Light of God; radiant and enlightening
Renesmee Ulrica – Ruler of all; powerful and authoritative
Renesmee Unity – Oneness; harmony and togetherness
Renesmee Uma – Nation; powerful and influential
Renesmee Ursa – Bear; protective and loving
Renesmee Violet – Purple flower; delicate and graceful
Renesmee Vivienne – Alive; vibrant and full of life
Renesmee Valentina – Strength; courageous and passionate
Renesmee Victoria – Victory; triumphant and successful
Renesmee Verity – Truth; honesty and sincerity
Renesmee Valencia – Brave; strong and resilient
Renesmee Vespera – Evening star; enchanting and mysterious
Renesmee Vanessa – Butterfly; graceful and transformative
Renesmee Xiomar – Famous in battle
Renesmee Xanderia – Protector of the people
Renesmee Xenia – Hospitable or welcoming
Renesmee Ximena – Listener or hearer
Renesmee Xanthia – Golden-haired
Renesmee Xyla – Woodland dweller
Renesmee Yara – Butterfly
Renesmee Yasmine – Jasmine flower
Renesmee Yaretzi – You will always be loved
Renesmee Yarael – God has answered
Renesmee Yulia – Youthful or forever young
Renesmee Yasmin – Gift from God
Renesmee Ysabella – Devoted to God
Renesmee Zachary – Remembered by God
Renesmee Zahara – Flower or bloom
Renesmee Zaida – Prosperous or fortunate
Renesmee Zara – Blossom or flower
Renesmee Zarael – Angelic princess
Renesmee Zavier – Bright or splendid
Renesmee Zayden – Fiery or ardent
Renesmee Zena – Hospitable or welcoming
Renesmee Zephyr – Gentle breeze
Renesmee Zephyra – Gentle breeze or west wind
Renesmee Zinnia – Remembrance or memory
Renesmee Zora – Dawn or aurora
Nicknames for Renesmee
Discover a delightful array of endearing monikers to adorn the beloved name Renesmee. From whimsical variations to heartwarming diminutives, this section uncovers the perfect nicknames that capture the essence of this iconic Twilight character. Let the enchanting world of Renesmee unfold through these delightful pet names!
Nessie
Ren
Nee-Nee
Meesie
Neesey
Resa
Neemeister
Renie
Ree-Ree
Smee
How To Pick A Middle Name For Renesmee
Picking the correct middle name is crucially important. Here are 8 things important things to consider when picking the best middle name:
1. The Significance of a Personal Middle Name for Your Baby!
Have you considered giving your baby a middle name with a personal touch? It can be a lovely way to connect them to your family's legacy or a unique tradition that's meaningful to you.
Imagine your child growing up with a name that honors their heritage or a special family anecdote. Selecting a middle name with a significant meaning is a beautiful way to establish a lasting bond between your baby and your family's customs.
2. Harmony in Name: Do They Work Together?
When it comes to naming your child, it's crucial to consider how the first, middle, and last names blend together. You want a name that sounds smooth and feels coherent.
Avoid names that have a similar sound or rhyme, as it can create inconvenience when your child becomes an adult. Instead, go for names that complement each other and produce a harmonious melody.
A useful tip is to choose a middle name with one or two syllables since it tends to fit well with most first names. By taking the time to find names that harmonize, you'll give your child a name they can cherish for a lifetime.
3. The Importance of Pronouncing Your Baby's Name
Have you ever realized that a baby's name can sound different when spoken out loud than it looks on paper? That's because the way a name appears in writing doesn't always match the way it sounds when pronounced aloud.
It's crucial to say your baby's name out loud to ensure that it sounds the way you want it to. You may find that a name you love on paper doesn't sound the way you thought it would when spoken aloud.
By pronouncing the name out loud, you can make any necessary adjustments to ensure that it sounds perfect. So, take the time to articulate your baby's name aloud and make any necessary changes to make it sound impeccable.
4. Take Your Time!
Selecting the perfect name for your baby is a significant decision, and it's essential to take your time to make the right choice. Don't be too quick to select the first name that comes to mind. Take the time to explore a variety of names before making your decision. It's vital to remember that altering a registered name can be challenging, so it's best to take your time and avoid any future regrets.
Take comfort in knowing that the ideal name will come to you with a bit of patience and an open mind.
5. Creating Your Own Legacy
When it comes to naming your baby, you may be wondering if you need to adhere to a family tradition or custom. While some families have unique naming practices, it's ultimately up to you to decide if you want to follow those traditions.
For instance, during the 18th and 19th centuries in England, the first son was often named after the father's father. However, if you don't feel a strong connection to a particular family tradition, don't hesitate to create your own.
You have the freedom to choose a name that resonates with your baby and your family. Whether you decide to follow a family tradition or create your own, the most important thing is to select a name that you and your partner adore and that feels exceptional to you.
6. The Full Name Matters: Consider Your Baby's Initials
When naming your baby, it's crucial to consider their entire name, including their initials. You'll want to avoid any initials that could form unintended and potentially embarrassing acronyms.
To ensure that your baby's initials don't spell out anything that could cause them discomfort in the future, take the time to write down their full name and double-check their initials.
This straightforward step can help you avoid any unintended consequences and ensure that your baby's name is one that they can be proud of for years.
7. Embracing Your Heritage or Crafting a Unique Tradition with Middle Names
Selecting a middle name for your child presents an opportunity to honor your family's heritage or create a new tradition that is exclusive to your family. It may serve as a tribute to a departed loved one or serve as the foundation for a new family tradition.
Middle names are exceptional because they're gender-neutral, allowing you to incorporate both male and female family members. By choosing a significant middle name, you can create a lasting connection to your family's past or establish a new custom that will endure for generations.
Remember, there is no rigid standard when it comes to choosing a middle name, so take your time to contemplate what matters to you and your family. You may choose to celebrate your heritage or create your own unique tradition – the choice is entirely yours!
8. Don't Settle for One: The Advantages of Having Multiple Middle Names
Why restrict yourself to a single middle name when you can have two or more? If you cannot choose between two middle names that you adore, why not include both? Multiple middle names are a prevalent practice worldwide, and for a good reason.
They offer an ideal solution if you and your partner have a wealth of options and cannot decide on just one name. Additionally, having multiple middle names can be a delightful way to express your inventiveness and distinctiveness.
So, do not be hesitant to explore the idea of multiple middle names for your child – after all, why settle for one when you can have more?
7 Reasons Why Middle Names Are Fantastic
Middle names are more than just an afterthought. Here are seven reasons why you should give your child one (or two!):
Make Them Special: Adding a middle name can make your child's name even more unique and memorable.

Embrace Tradition: Giving your child a middle name is a long-standing tradition that adds depth and meaning to their name.

Better Fit: A middle name can help bridge the gap between your child's first name and last name, making the name sound more familiar and complete.

Honor Loved Ones: Use a middle name to remember a special person or pay tribute to someone extraordinary.

Inspiring Stories: Middle names can come with inspiring tales and personal significance.

Historical Roots: The concept of middle names traces back to ancient Rome, where they were used to differentiate between different families.

They're Just Fun: Let's face it, middle names are just plain fun! They give you another opportunity to be creative and add personality to your child's name.

Names Similar to Renesmee
Many names can be used in place of Renesmee. Here's a list of 15 names similar to it.
Anabelle
Rosalie
Emilia
Arabella
Seraphina
Isabella
Genevieve
Evangeline
Serenity
Celestia
Elara
Amara
Aurelia
Seraphine
Penelope
Famous persons named Renesmee
The name "Renesmee" gained prominence primarily through its association with the character in the popular Twilight series by Stephenie Meyer. As Renesmee is a unique and uncommon name created specifically for the book series, it is unlikely to find individuals outside of the Twilight fandom named Renesmee. The name's origin and popularity are tied closely to the fictional world of Twilight, which limits its presence in real-life fame or recognition. Hence, there are no famous people recorded to possess this name.
Variations of Renesmee
Renesmee can be spelled and pronounced in different ways, like most common names. Here's a list of 5 of its variations:
Renée-Sophie
Renata Marie
Renéa Maeve
Renée-Marie
Renisha Mae
Final Thoughts
In the enchanting realm of Renesmee, we have embarked on a journey to discover the perfect middle names that resonate with beauty, strength, and charm. From the timeless classics to the exquisitely unique, these selections breathe life into the name Renesmee, infusing it with even more magic. May these middle names adorn Renesmee like precious gems, adding an extra sparkle to her already captivating persona. Let the power of a well-chosen middle name unlock the full potential of Renesmee's remarkable spirit, guiding her on a path of wonder and greatness.
Frequently Asked Questions
Should I choose a middle name based on its meaning?
The meaning behind a middle name can add depth and significance to Renesmee's overall name. Look for meanings that align with your values, aspirations, or hold personal significance. However, remember that the sound and harmony of the name are equally important, so don't sacrifice those aspects solely for meaning.
Can I combine multiple middle names with Renesmee?
Absolutely! If you wish to give Renesmee more than one middle name, it's entirely your choice. Just ensure that the combination flows well and doesn't feel overly cumbersome. Consider selecting names that complement each other thematically, or represent different aspects of Renesmee's identity.
Are there any cultural or unique middle names to consider for Renesmee?
Yes! Exploring names from different cultures or languages can unveil a treasure trove of unique middle name options for Renesmee. Consider names from ancient mythologies, nature-inspired names, or names that reflect your heritage. The possibilities are endless, so embrace the opportunity to infuse Renesmee's name with cultural richness and individuality.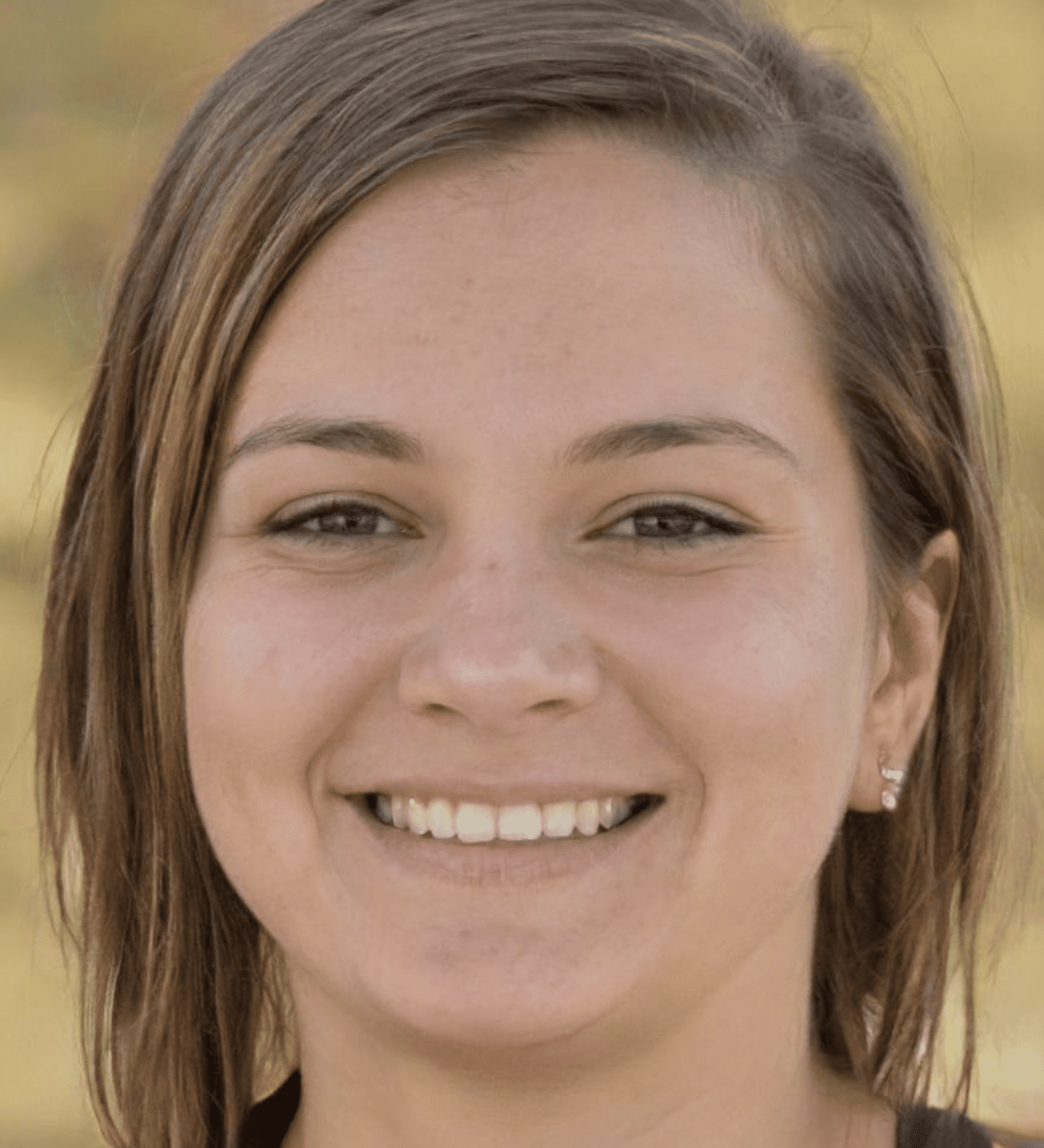 My name is Laura, and as a mother of two, I understand firsthand the joys and challenges of raising a child. That's why I created this website, to provide a comprehensive and trustworthy source of information and support for new and expectant parents. Find the best baby names here!